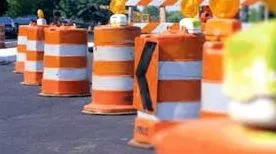 JEFFERSON COUNTY — Just in time for holiday travel, The Illinois Department of Transportation has reopend both northbound lanes of Interstate 57 at Dix.
The section of the Interstate had been under construction since March to allow for the replacement of the northbound overpass structure, diverting northbound traffic into one lane of the southbound side of the roadway.
Southbound traffic remains restricted to one lane this morning while crews remove traffic barriers and repair the pavement where they had been affixed.
On time with the state's timetable, both northbound lanes were reopened Friday.
The southbound structure was replaced last year.