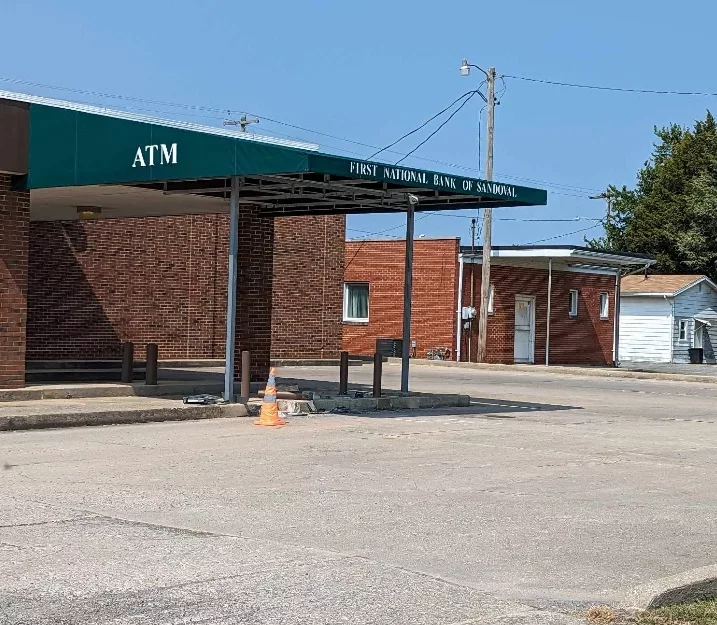 SANDOVAL — An investigation is underway into the attempted theft of an ATM in Sandoval over the weekend.
According to the Marion County Sheriff's Department, they were alerted by an activated burglar alarm at the First National Bank in Sandoval.
Off duty deputies confirmed the ATM outside the bank had been ripped out of the ground, but the pickup truck involved had fled the scene before being able to take the machine or the cash inside.
The pickup truck was ultimately found abandoned on Meridian Road just west of Sandoval.
The truck was reportedly registered to a Salem resident, but when Salem Police went to the registered owner's home, he was unaware the truck had been stolen.